Parasitology Laboratory

The Lab!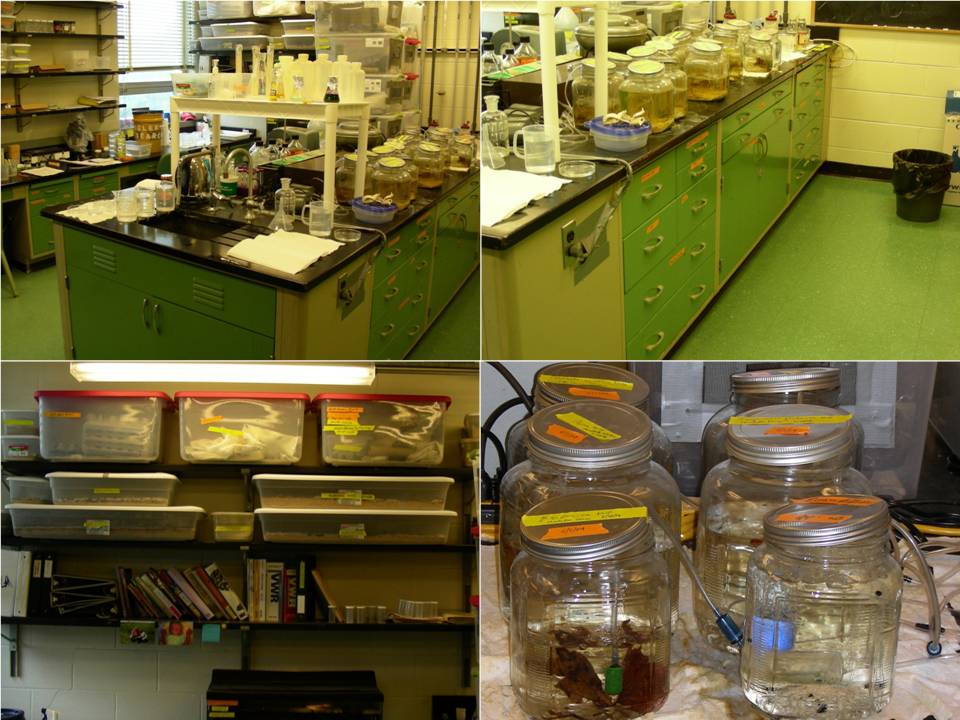 More pictures of the lab.

Parasitology teaching collection; Journal of Parasitology and Comparative Parasitology library.

Lab computer and drawing pad.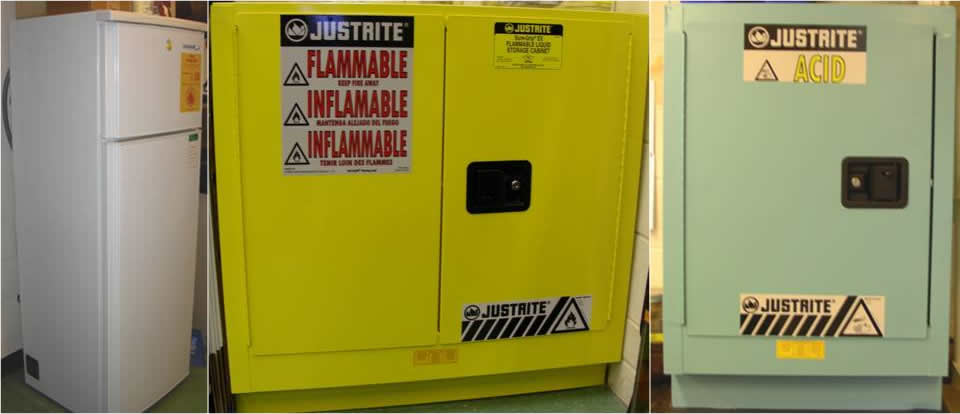 311 liter explosion-proof refrigerator/freezer; 22 gallon flammable materials cabinet; and 15 gallon acid/base safety cabinet.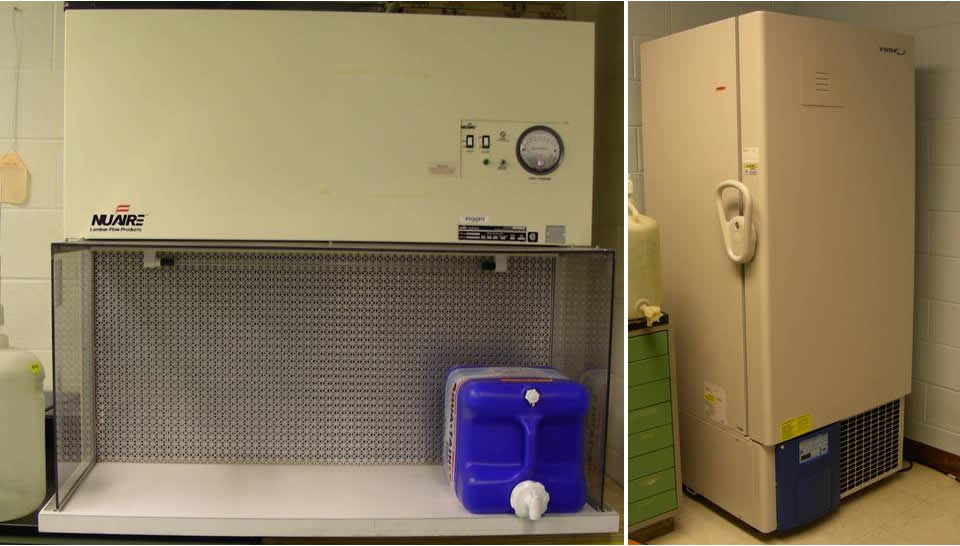 NUAIRE laminar flow hood with white (fluorescent) light, UV light and air flow system; 13 cubic foot ultra low (-80) VWR freezer.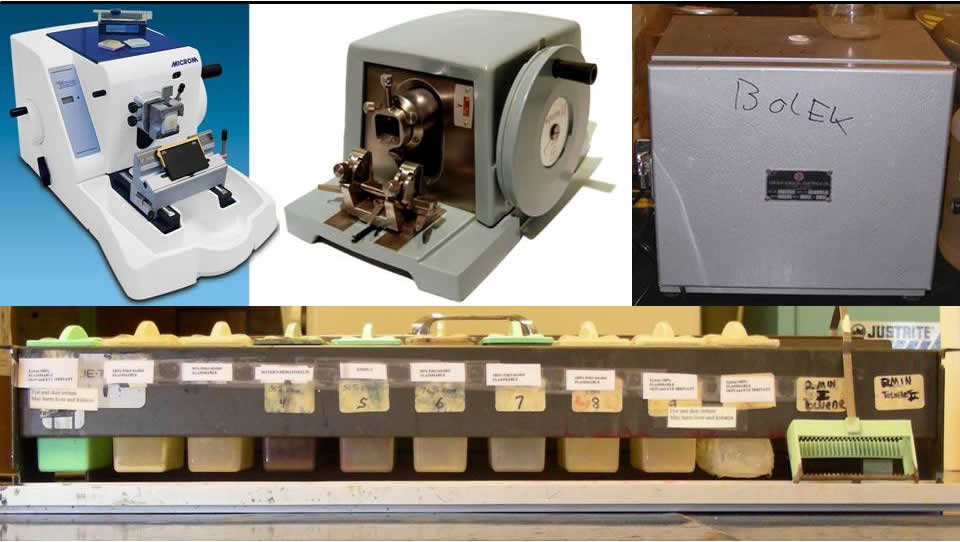 Thermo Scientific Microm HM325 Rotary Microtome, A.O. 820 Spencer Microtome, Chicago Surgical and Electrical Company paraffin oven; and Tissue Tek II histological staining series.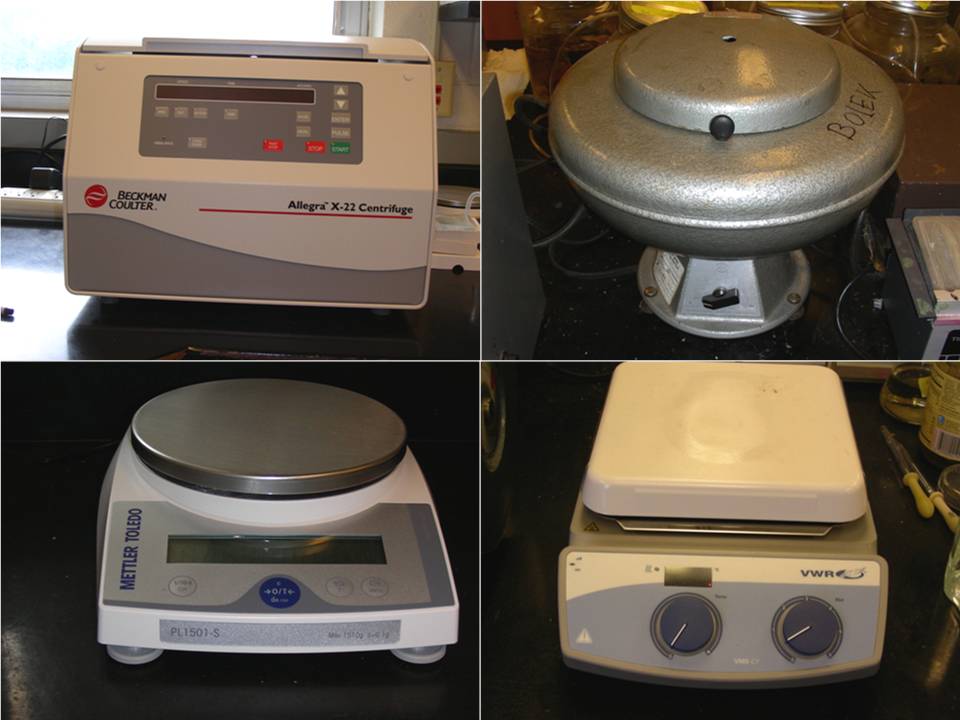 Allegra X-22 Beckman centrifuge with bucket rotor; International clinical centrifuge with bucket rotor; classic light level, PL-S series portable balance; VWR® ceramic top hot plate stirrer.

Olympus BX-51 upright research microscope configured for brightfield and DIC (Differential Interference Contrast) applications; Olympus CX-41 upright research microscope configured with Planachromat phase objective lenses for brightfield, phase and dark field microscopy; Olympus Sz-6145 stereo microscope configured with a fiber optics light source and fiber optics ring light; Olympus microscopes are equipped with a Q-Color5 Digital Camera. A thermo slide warmer.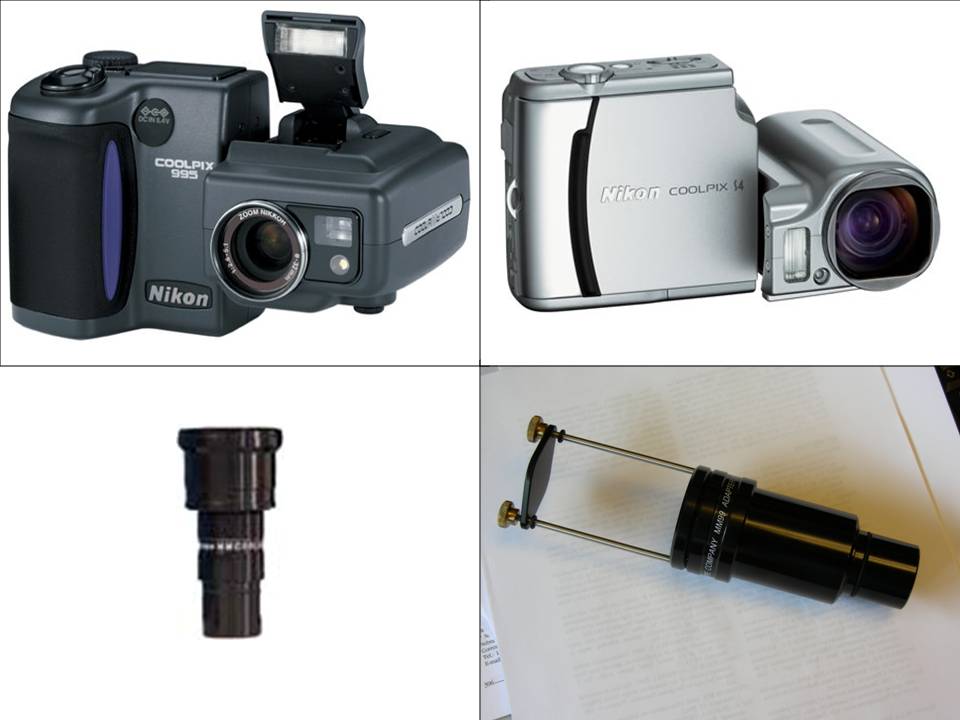 Nikon Coolpix 995 digital camera and a Nikon Coolpix S4 digital camera equipped with Martin Microscope camera adaptors.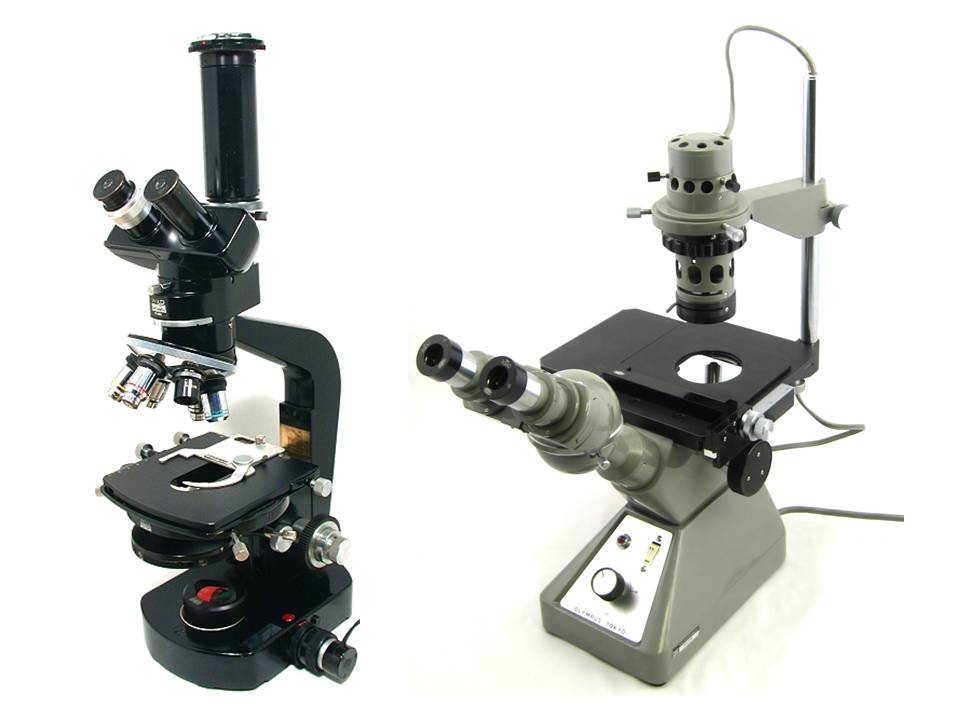 Other microscopes in the laboratory: Wild Heerbrugg M20 Phase Contrast Microscope. Features: 10x oculars, a six position turret with 4x/NA 0.10,
Phase Fluotar 10x/NA 0.25, Phase Fluotar 20x/NA 0.45, Phase Fluotar 40x/NA 0.65, Phase Fluotar HI50x/NA 1.00 and Phase Fluotar HI100X/NA 1.30 objectives. Universal brightfield/darkfield/phase condenser, rotatable stage, standard illuminator tube with field lens. Olympus Tokyo CK C K Inverted Binocular Microscope. Features: 10X oculars, and 4x, 10x and 20x Olympus objectives.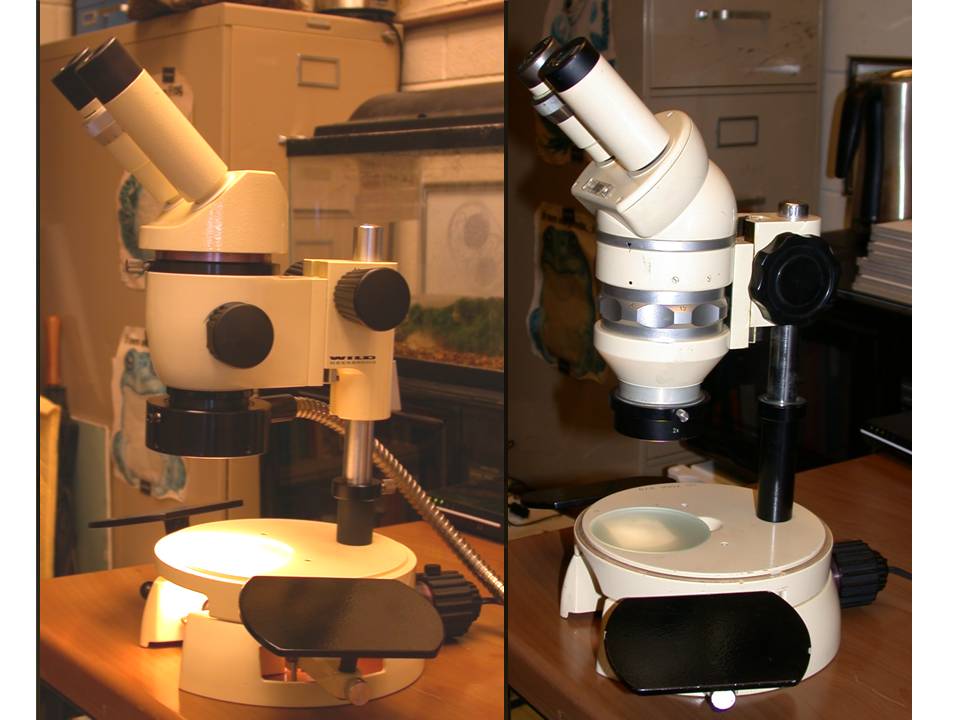 Wild Heerbrugg M5 Stereomicroscope. Features: Illuminator, transmitted light base, hand rests featuring 15x oculars. Wild Heerbrugg M3 stereomicroscope with illuminator, transmitted light base, hand rests featuring 10x oculars.

Drawing tube for the BX-51 Olympus Microscope; Bausch & Lomb Optical Co. ABBE Camera Lucida.
Ten and 29 gallon snail aquaria.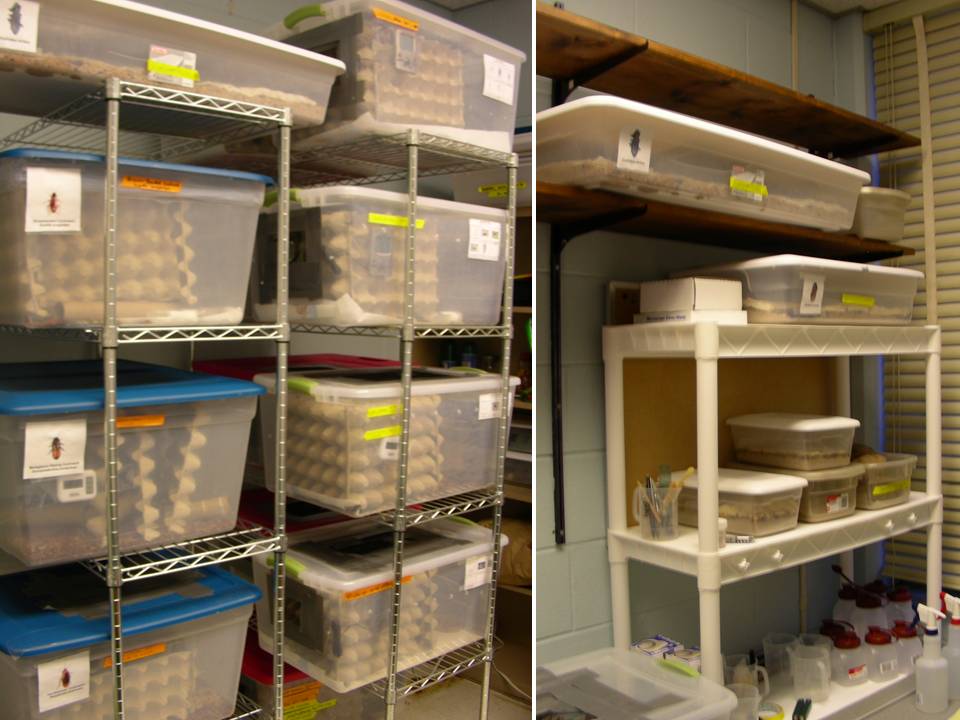 Insect room with cages!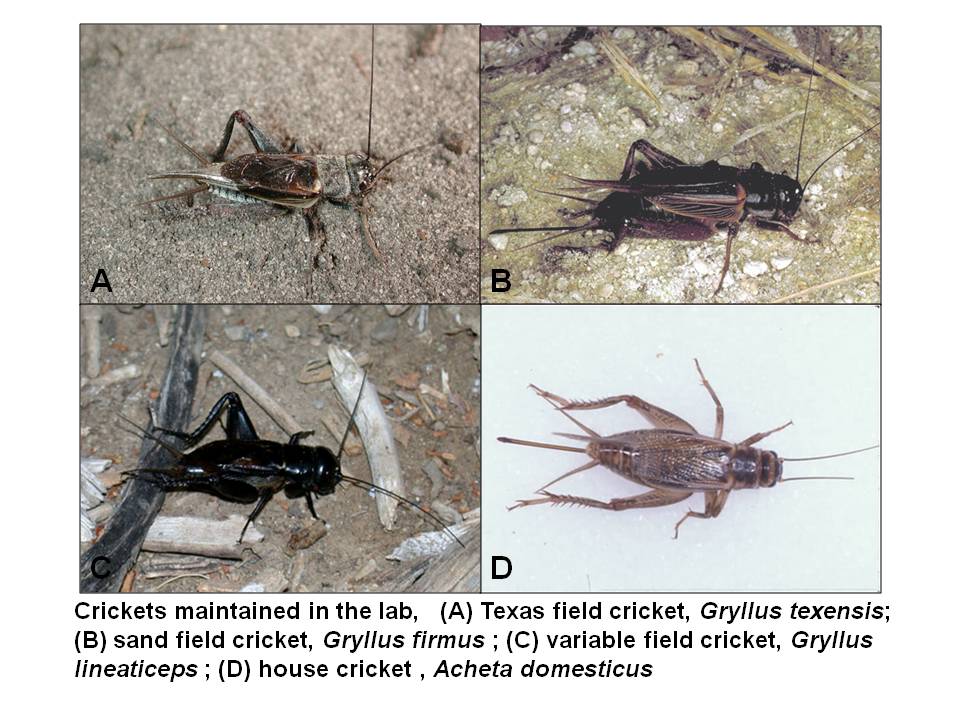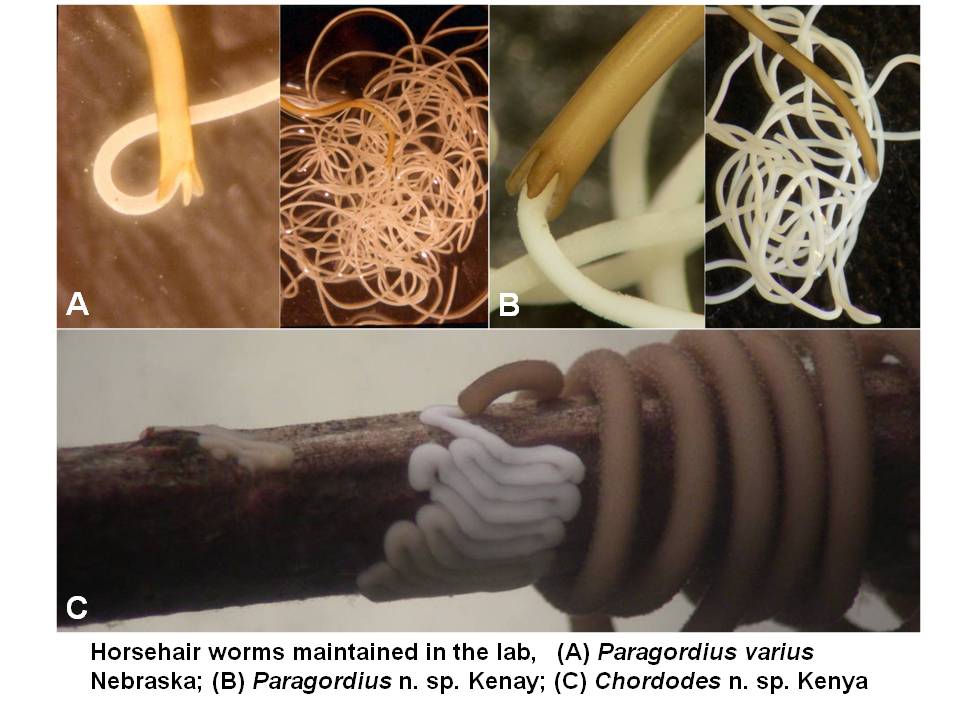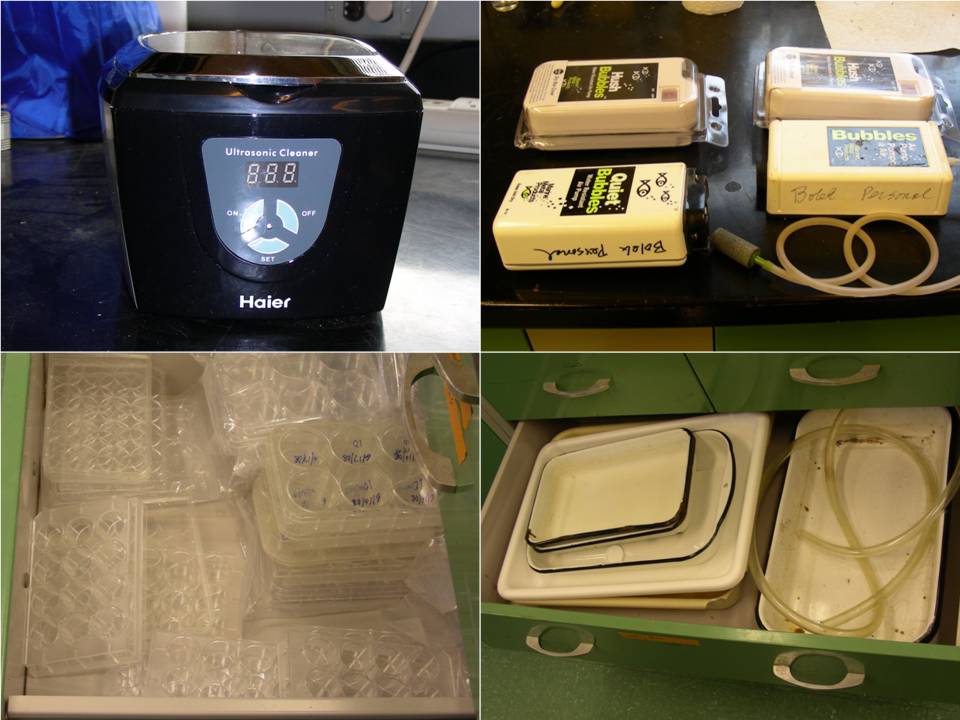 Ultrasonic cleaner; portable aerators; snail plastics; and sorting pans!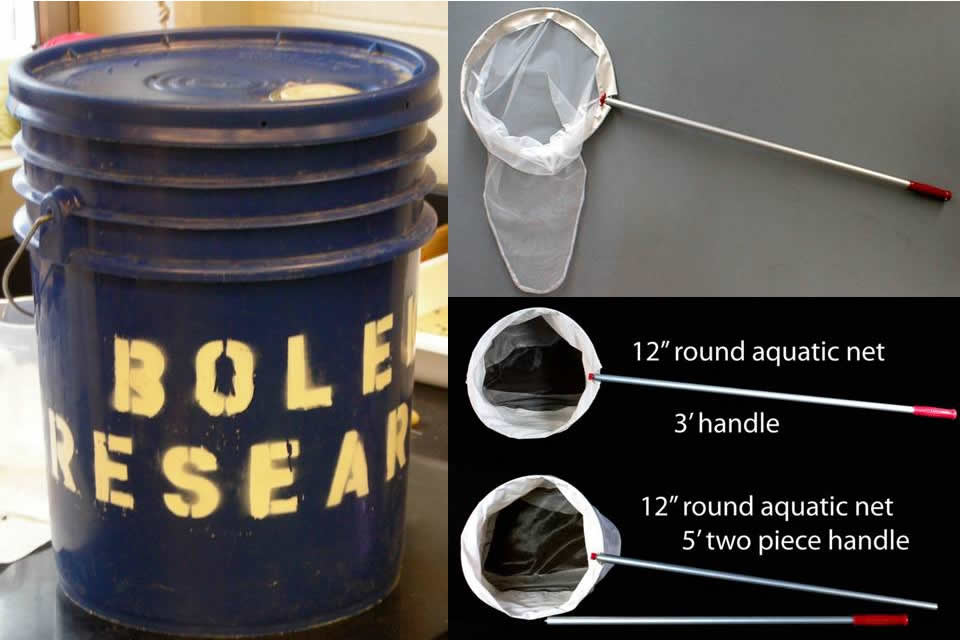 Five gallon buckets, and lots of nets and aquatic dip-nets for field work.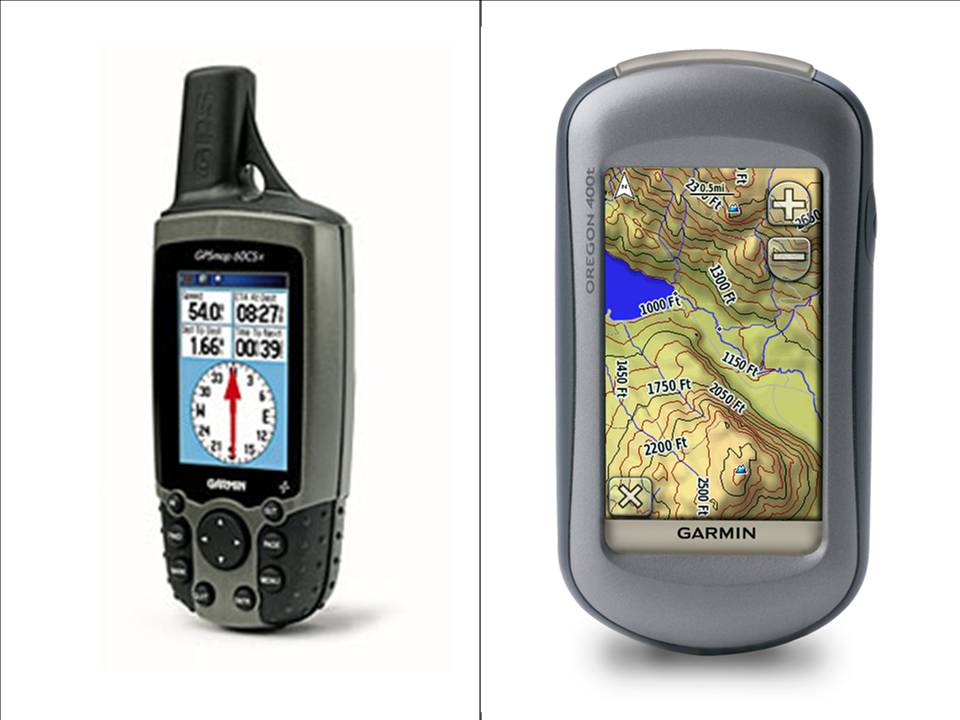 A Garmin 60CS GPS unit; a Garmin Oregon 400t GPS unit.